Current Members:
Graduate Students
Michael Dore
After studying at McGill on exchange in 2013, I decided that it was the place I wanted to continue my studies. Thankfully, I was given this opportunity, and at the start of 2015 I moved from Brisbane in Australia to Montreal, where I joined Sleiman Group as a masters student. My research is in the broad field of DNA nanotechnology, more specifically in the design of DNA-polymer conjugate self-assembling micelles for the purposes of drug delivery. Other than chemistry, I'm interested in doing things outside, like walking around and taking photos.
Hassan Fakih
Hey! I am from that tiny spot on the map called Lebanon! Being a science fan, I did my Bachelors in chemistry at AUB, and worked on developing biosensors and temperature sensors with Dr. Pierre Karam. I joined The Sleiman Group in Fall 2016 to pursue a PhD centered on DNA nanotechnology. My work will be focusing on discovering and improving the structural integrity of DNA scaffolds in biological media, and building Drug delivery machines with increased specificity and sensitivity. Besides science, I enjoy sports (basketball!), music, and traveling.
Shayne Gracious
My name is Shayne Gracious and I am originally from London, the boring one in Ontario. I moved to Halifax to complete my undergraduate degree at Dalhousie University in 2014. After graduating I completed an internship at Tesla, working on battery research. I am currently co-supervised by Dr. Barrett and Dr. Sleiman as I complete my PhD at McGill. My research revolves around integrating light sensitive azobenzene molecules into complex DNA nanostructures. Outside of the lab I like playing soccer, music, and hiking.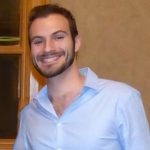 Christophe Lachance-Brais
My name is Christophe Lachance-Brais and I love molecules! I get to play with them all day working on DNA hydrogels and small-molecule/DNA supramolecular assemblies. I come from right here, Montréal, a beautiful city of festivals and potholes. I like to ski, climb, and canoe in this beautiful country.
Aurelie Lacroix

My name is Aurélie and I grew up close to Paris in France. After completing my MSc in Chemistry in Montpellier (France) and after a few internships and travels around Europe, Asia and Canada, I settled down in Montréal in September 2014. My research focuses on DNA nanostructures delivery inside cancer cells. Outside the lab, I love dancing (lindy hop!), tasting new delicious food, taking photos and travelling.
Xin Luo
Hi! My name is Xin Luo. I'm from Henan Province, China and I had my Bachelor's degree at Beihang University (also known as Beijing University of Aeronautics and Astronautics). After that, I joined Dr. Sleiman's group at McGill University and started working on DNA nanostructures and DNA pattern transferring to nanomaterials. In my spare time, I like traveling, playing table tennis and badminton.
Casey Platnich
I am from beautiful Calgary, AB (Go Flames!), where I completed my B.Sc. and worked in the Nanomaterials Group under Prof. Simon Trudel. After graduating, I made the cross-country move to Montreal and am now a joint Ph.D. student between the Sleiman and Cosa groups. My project focuses on the synthesis and single molecule characterization of DNA nanotubes. In my spare time, I love to play hockey, do yoga, and hike, and I love to cook.
Alexander Prinzen
I am from London (Ontario) and went to the University of Western Ontario for my undergraduate in chemistry. In 2015 I joined the Sleiman group to pursue my PhD, with a focus on new polymers for DNA delivery into cells. In my free time I enjoy singing, swimming, and skiing.
Donatien de Rochambeau

Hi! My name is Donatien and I come from Toulouse, France. After a few years studying in the south of Paris, I stayed a few months with the Sleiman group and I loved the research and the city! So I started a PhD at McGill and I am now in my 3rd year, working on sequence-controlled polymers. My project basically consists in playing with organic chemistry tools to make phosphoramidites, use them in a DNA synthesizer to get sequence-controlled polymers and study their self-assembly.
Daniel Saliba
Hello, I'm from Lebanon where I completed my Masters degree in Chemistry at the American University of Beirut. I joined the Sleiman group in September 2016 to pursue a PhD. My research will focus on building plasmonic systems by organizing gold/magnetic nanoparticles using DNA tiles and nanotubes as guiding templates.
Tuan Trinh
I was born in Hanoi, Vietnam – a small but beautiful Southeast Asia country. In 2014, I completed my B.Sc in Chemistry at KAIST, South Korea. Later that year, I decided to come to Montreal, Canada for my graduate studies where I joined Sleiman Group as a PhD student. In my free time, I enjoy outdoor activities, watching movies and walking around the city.
---
Postdoctoral Fellows and Research Associates

Dr. Felix Rizzuto
Banting Postdoctoral Fellow
Rapt by all things science and history, I completed a joint BSc(Hons I, Medal)/BA at the University of Sydney, Australia. I left the sunny shores of the southern hemisphere to undertake my PhD at the University of Cambridge in 2014. Under the supervision of Prof. Jonathan Nitschke, I designed discrete molecular architectures that could store small molecule payloads, ranging from natural products and steroids to metal complexes and interlocked machines. I joined the Sleiman lab in October 2018 as a Banting Postdoctoral Research Fellow, interfacing DNA nanotechnology with metal-organic assembly to generate biologically-orthogonal supramolecular systems.

Dr. Violeta Toader
Research Associate with CSACS

---
Undergraduate Students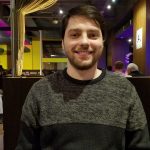 Daniel Krauss
I am currently and undergraduate student in biochemistry here at McGill. I was born in Montreal, and it's where I've lived for my whole life. My scientific interests include nanotechnology, biotechnology, and chemistry. In the Sleiman lab I'm involved in biotechnological methods to make nano-structures in the department of chemistry! It goes without saying that I'm super happy to be here. Aside from science, I enjoy playing video games, and if I could, I would visit a new country every year.
Former Graduate Students
1. Nicole Avakyan, Ph.D., (2011-2018). "Reprogramming and manipulating DNA assembly using simple self-assembly principles"; Current: Postdoctoral fellow in Prof. Akif Tezcan's lab at the University of California San Diego.
2. Danny Bousmail, Ph.D., (2013-2018). "Sequence-defined DNA Polymers: Applications in Drug Delivery and Supramolecular Assembly"; Current: Drug Formulation Scientist, Pharmascience, Montreal.
3. Pongphak Chidchob, Ph.D., (2013-2018). "Hierarchical and synergistic assembly of amphiphilic DNA nanostructures"; Current: Postdoctoral fellow at Technische Universiteit Eindhoven
4. Janane Rahbani, Ph.D., (2012-2017, NSERC Bionanomachines) "Towards the assembly of higher-order DNA nanostructures: DNA nanotube dynamics and railroad tracks for DNA 'super-origami'"; Current: postdoctoral fellow in Prof. Lawrence Kazak's lab, McGill University.
5. Katherine Bujold, Ph.D., NSERC PGSD (2011-2017), "Development of Optimized DNA Nanostructure Designs towards Biological Applications"; Current: postdoctoral fellow, in Prof. Chad Mirkin 's group, Northwestern U.
6. Kai Lin Lau, Ph.D. (2010-2017) "Minimalist Strategies for Structural DNA Nanotechnology", Current: postdoctoral position in Singapore, Nanyang Technological University, Singapore, with Prof. Nam Joon Cho.
7. Alex Rousina-Webb, M.Sc., (2014-2016, NSERC CREATE fellowship) "Design and Optimization of Transition Metal Functionalized DNA Double Crossover Molecules"; currently: Research Scientist, Xerox Research Centre, ON, Canada
8. Amani Hariri, Ph. D. (2010-2016, CIHR DDTP fellowship Winkler awardee) "Advancing DNA nanotechnology using single molecule fluorescence methodologies' (joint with Prof. Gonzalo Cosa) Currently: Postdoctoral Fellow at Stanford U. (with Prof. Tom Soh)
9. Justin Conway, Ph.D. (2009-2015) "Interfacing DNA Nanotechnology with Biological Systems: Increasing Stability, Bilayer Interactions, and Therapeutic Applications", Current: Research Scientist IntelgenX, Montreal
10. Thomas Edwardson, Ph. D. (2010-2015, CIHR DDTP fellowship, Winkler Award, MSED Award) "DNA Nanostructures as Templates for Hybrid Supramolecular Assemblies; Current: Postdoctoral researcher, ETH, Zurich, Switzerland (Prof. Don Hilvert)
11. Alan Blayney, M. Sc., (2010-2012), "DNA-Mimetic Conjugated Polymers", co-supervised with Prof. D. Perepichka, Current position: medical student at SUNY.
12. Graham Hamblin, Ph.D. (2008-2014 Vanier scholar, NSERC PGSD, Tomlinson fellow; Ambridge and Winkler awardee): "Practical designs for DNA nanostructures: balancing minimal design and structural complexity". NSERC postdoc, Caltech (with D. Tirrell) Current Position: Principal Scientist, Grifols USA
13. Katherine Castor, Ph.D. (2008-2014, CIHR) "Design and Synthesis of G-Quadruplex Binders". Current Position: Staff Chemist at California Department of Toxic Substances Control; Previous Position: Analytical Biochemist, Huntington Medical Research Institute, Pasadena, California
14. Andrea Greshner, Ph. D. (2008-2014, FRQNT): "Effect of Synthetic Molecules on DNA Assembly", Current Position: FQRNT postdoctoral fellow at INRS Varennes with Prof. M. A. Gauthier.
15. Karina Carneiro, Ph.D. candidate (2006-2013): "DNA Block Copolymer Conjugates"; NSERC Postdoc at U. California, San Francisco (group of Prof. S. Habelitz), Current: Assistant Professor at U. Toronto (Dentistry)
16. Christopher McLaughlin, Ph.D. (2006-2012, CIHR); NSERC postdoctoral fellow in the group of Prof. Molly Shoichet at U. Toronto. Current Position: Research Scientist, Moderna Therapeutics, Boston
17. Peggy Lo, Ph.D. (2006-2010), postdoctoral fellow at Harvard University (with Prof. Hongkun Park); Current Position: Assistant Professor, City University of Hong Kong
18. Hua Yang, Ph. D. (2003-2009) Current Position: Research Scientist, TRIUMF (Canada)
19. Roxanne Kieltyka, Ph. D. (2003-2009), postdoctoral fellow at Eindhoven University, Netherlands with Prof. E. W. Meijer, Current Position: Assistant Professor, Leiden University, Netherlands
20. Faisal Aldaye, Ph. D. (2002-2008, Winkler, Ambridge, IUPAC, MSED awards), NSERC Postdoctoral Fellow, Harvard Medical School (with Prof. Pamela Silver). Medical School (U. Sydney),
21. Kim Metera, Ph. D. (2002-present); postdoctoral fellow at U. Montreal with Prof. Julian Zhu, Current position: currently Research Associate, Physics Department, McGill
22. Rachel Nassif, M. Sc. (2005-2008), Current position: Scientist at l'Oreal, Montreal, Canada.
23. Yoshihiro Ishihara, M. Sc. (2005-2007, NSERC), Current position: Group Leader, Scripps Institute, San Diego (with Prof. Phil Baran).
24. Debbie Mitra, Ph. D. (2001-2007, co-supervised M. Damha), Current: Scientist, USC Roski Eye Institute
25. Alison Palmer, M.Sc. (2004-2006); Current position: Executive Director at CAREX Canada
26. Hassan Bazzi, Ph.D. (1998-2003, Winkler, Ambridge, MSED Awards) NSERC postdoc at U. Montreal (F. Winnik); Current Position: Professor and Associate Dean, Texas A&M University, Qatar.
27. F. Rakotondradany, Ph.D. (1998-2003, co-supervised MA Whitehead); Researcher, Imperial Oil
28. Jake Dalphond, M. Sc. (2000-2002); Current: Research Scientist at Goodyear Chemical, Akron, Ohio.
29. Michel Paradis, M. Sc. (1998-2000), Current Position: Research Scientist at Teva, Montreal.
Former Postdoctoral Fellows
1. Johans Fakhoury (Research Associate, 2010-2018)
Current Position: Director of Strategic Planning and Operations for the Department of Biomedical Engineering, McGill University
2. Empar Vengut Climent (2015-2017)
3. Mohammed Askari (2015-2017)
Current Position: Research Assistant at Concordia University
4. Amine Garci (January 2016-July 2017) (Swiss National Science Foundation)
Current Position: Postdoctoral fellow, Northwestern University with Prof. Fraser Stoddart
5. Christopher Serpell (2011 –2014): "Interfacing DNA Nanostructures with Synthetic Polymers for Biological and Materials Applications" (Banting Postdoctoral Fellow);
Current Position: Assistant Professor, University of Kent, UK.
6. Ilton Daltro (2011 –2013): "DNA-Mimetic Polymers" (postdoctoral Fellowship, Brazil);
Current Position: Group leader at the Max Planck Intitute für Kohlenforschung in Mulheim (with the team of Dr. Ferdi Schüth).
7. Anita Leitgeb (2012-2013): "Interfacing DNA Nanostructures with Hydrophobic Polymers" (Postdoctoral Fellowship, Austrian Chemical Society); Current Position: Research Scientist, Mayr Melnhof Karton GmbH, Austria
8. Manoj Nayak (2009-2011) visiting joint postdoctoral fellow from Texas A&M University in Qatar (2 months/year);
Current Position: Assistant Professor and Senior Scientist at the CSIR-Chandigarh.
9. Fiora Rosati (Sept. 2011-2013): "Metal-DNA Nanostructures" (Canadian Government Fellowship);
Current Position: Project Manager (Oncology Products) Menarini Ricerche Pharmaceuticals in Florence, Italy.
10. Kevin Haenni (May 2010-2012): "Biologically enabled ROMP polymers" (postdoctoral fellow, Swiss National Foundation)
Current Position: Lecturer, Morges, Switzerland
11. Andrzej Rys (2007-2010): Ruthenium bipyridine block copolymer micelles for biomolecule detection.
12. Yongqiang Wen (2008-2009) Gold nanoparticle DNA assemblies
Current Position: Associate Professor, Chinese Academy of Sciences, Beijing China
13. N. Sankaran, Postdoctoral fellow (2006-2007):" DNA Detection Using Luminescent Polymers"
Current Position: Senior Scientist, General Electric, Bangalore, India
14. Bingzhi Chen, Postdoctoral Fellow (2003-2005): "Functional ROMP Polymers"
Current Position: Senior Scientist, General Electric, New York
15. Nicolas Di Cesare, Postdoctoral Fellow (2002-2003) "Self-Assembly of DNA Nanostructures"
Current Position: Scientist, Research and Development Center, Cascades Inc., Quebec
16. Ignacio Vargas-Baca, Postdoctoral Fellow (1998-2000): "Transition Metal-Linked Oligonucleotides"
Current Position: Associate Professor, McMaster University, Hamilton, Ontario